i had made a project in vb.net 10 with sql express 2008 r2 . while working on single system is fine. but connecting net work users ging error(
[SqlException (0x80131904): User does not have permission to perform this action.
System.Data.SqlClient.SqlInternalConnection.OnError(SqlException exception, Boolean breakConnection)
my connection string is
data Source=SXX\SQLEXPRESS;initial catalog=D:\pAAAA\data\aaaaaa.mdf;Integrated Security=SSPI;Connect Timeout=30;MultipleActiveResultSets=True;User Instance=True
and tcp enabled and new port add to firewall 1433. error massage follows. why this errror ?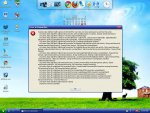 regards
sajish