hi,
can you help me?
i want to make app like this picture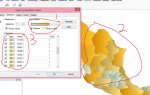 i have made no 1 & 2, but now i want make no 3.
the datagridview cell, i want make like this picture, the color list n name list same with the map. but I am confused how to make it? can help me how to make it? or give me a reference to make it..
please help me this app for my thesis, thanks
i use vs2012 n 4.5 .net framework vb.net