Joined

Jan 23, 2012
Messages

2
Programming Experience

10+
I have a Win Forms app written in vb.net. In it, I have a combo box with a Owner Draw Item routine. Using this routine, I am able to implement an application-wide default value for a selection color like shown below: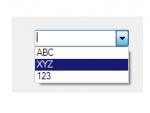 This works great except for one tidbit: Once an item is selected, the combo box reverts to showing the system selection color again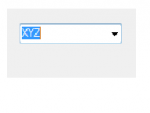 How can I also use my own selection color in the textbox portion of the combo box, after the user makes a selection?